Support for Widows and Orphans in Nepal
Name of Partnership: Support for Widows and Orphans in Nepal
Name of Ministry: GLOW (God Loves Orphans & Widows)
Type of Project: Helping the Poor
Country: Nepal
Project Overview: Provide support and vocational training for widows, support and educational opportunities for orphans, and help the poor.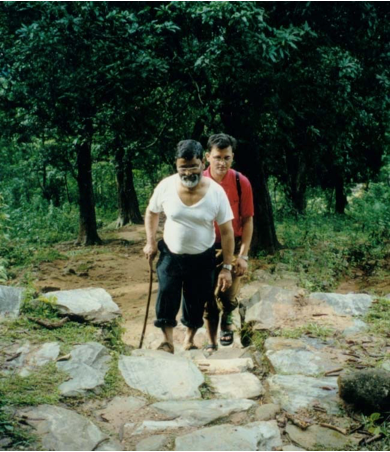 Partnership Summary:
Prior to 1950, there were virtually no Christians in the Hindu kingdom of Nepal but since that time, and under considerable persecution, that number started to grow. By 1991 there were approximately 30,000 believers, and by 2001, approximately 600,000. Today conservative estimates put the number of believers between 1,000,000 and 2,000,000. A couple that has been involved on the forefront of ministry, witnessed this remarkable growth of the church, and considered to be among the top senior leaders in the country are Resham and Sita Poudel.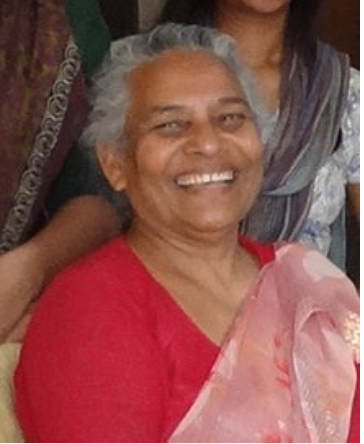 Resham Raj Poudel was a member of the highest Hindu caste (Brahman) and a Hindu priest when he committed his life to Christ in the 1960s after reading a copy of the New Testament which sovereignly came into his possession.  At the time there were fewer than 100 Nepali Christians in this small, landlocked country that did not allow gospel-preaching Christians in. The only foreigners and the few Christians that were allowed in were involved in social work, and were required to sign a declaration—under penalty of jail time or expulsion—that they would not propagate their religion. 
Undaunted, Resham began traveling by foot to district after district in Nepal, personally visiting 72 of the country's 75 districts, preaching the gospel. He was imprisoned, tortured, beaten, and had his leg broken, but as Resham recalls, "those times in prison, even though difficult, were most precious because Jesus was so near." Through 1988 persecution remained very severe in Nepal.
Resham married his wife Sita who has her own testimony for suffering persecution, having escaped from her own home and lived for a time on the streets because of the shame to her family due to her conversion. Because Resham was gone for so long at a time reaching tribes in the remote mountain areas and jungles, Sita encouraged him to begin collecting the names and addresses of people he had visited along the way. She was afraid that after he moved on they might forget the teachings that he brought. As she received names, she began writing to people and in 1984 began a Bible correspondence course. Today, more than 550,000 people have enrolled in this course. Many of those have been members of higher castes within the Nepalese society who could read and write, from among whom come many of the country's leaders (teachers, government workers, etc.)
When Sita was a young girl, she had an experience that left an indelible impression on her impressionable mind. She witnessed a woman, whose husband had recently passed away, wailing and sobbing, crying out, "Who is going to look after me and my two daughters? Who will protect me?"
Meanwhile, the woman's husband's family was cursing her, telling her that she should have died instead. They began throwing the children aside and beating her until she became unconscious. Sita, witnessing this event, made the decision then to help those kinds of people when she grew up.
Over the years Sita and Resham had taken orphans and lepers into their home and been advocates for the voiceless, fed the hungry, and connected single women to vocational training and provided scholarships for orphans.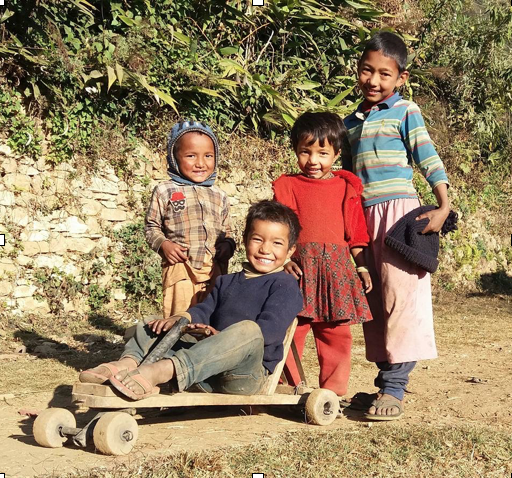 After serving for many years with the correspondence course and helping Resham with the women's ministry, she was able to hand over these responsibilities to others with the vision and ability to carry on, and devoted her full time to GLOW. Now Sita looks back and can say, "I do not have the words to describe the joy that I have in me to be able to fully commit myself to this ministry."
GLOW's Ministry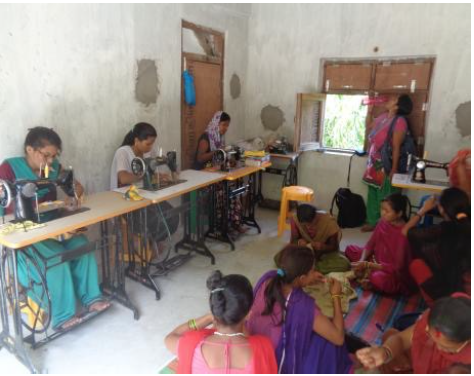 GLOW's mission is to provide support and vocational training for widows, support and educational opportunities for orphans, and to help the poor. In 2021, the pandemic has driven many families deeper into poverty. But they were able to provide school supplies to 400 children studying in public schools and nutritional packets to 500 children.  Sewing and tailoring training for single women, widows and the poor is GLOW's highlighted skill-based project and has allowed many such women to benefit and become self-sustaining. Currently they have 19 girls involved in the tailoring program. 
Sita goes to the sewing class in her home daily and builds relationships with the girls for whom they are providing occupational training.  She organizes the class, buys supplies, and teaches something encouraging from the Bible or a
challenging cultural lesson to inspire them. The girls adore Sita. She counsels everyone.  Uma, one of her staff members, provides the sewing instruction.
GLOW is also helping in three areas affected by the killer earthquakes that came to Nepal in the spring of 2015. They provide relief in the form of distributing food, blankets, and warm clothes and also install water supply pipelines i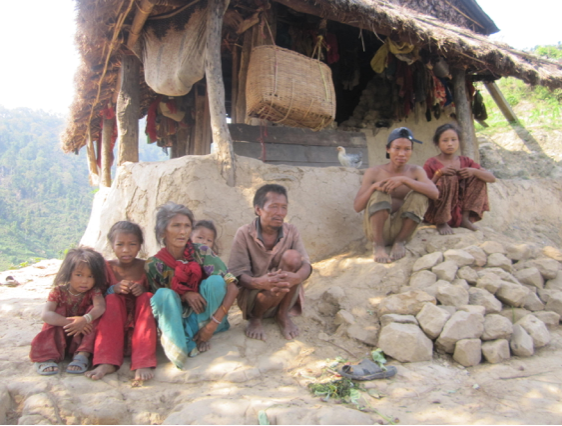 n villages where they would normally have to walk a mile to fetch water. They are also helping to construct toilets, repair ones that were destroyed, and educate and raise awareness about basic health and hygiene issues. Ladies at their training center in Pokhara are producing reusable sanitary pads for women to use during their monthly periods.
All of these relief and service projects would be incomplete without sharing gospel, the love of God, and the hope we have in Christ, just as Jesus commanded to preach and to make disciples.
Testimony of one of the student beneficiaries
My name is Amrita Bhujel and I study in grade 8 in Bhareshwori school. We are seven in my family, two grandparents, parents, brother, sister and I. My father works at construction sites to support the family. His income is not enough for us and on top of that he lost his job
during the pandemic lockdown. In season my father works only 18-20 days in a month which is not enough to sustain the family.
During this pandemic GLOW provided enough food rations for us to survive and now they are providing us with this nutrition packets to improve our health and wellbeing. We were on the verge of going hungry when GLOW came with the food supplies and nutrition packets. The nutrition packets gave a lot of energy and made me feel well. I would like to thank GLOW for everything.
Amrita Bhujel* (name changed) receiving Educational material and nutrition packet.
Project Budget: $15,000
(Global Opportunities for Christ funding goal)
Sponsoring Organization:
Global Opportunities for Christ