The Challenge for This Generation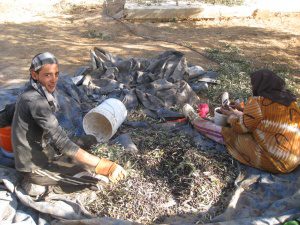 The Church of the last generation witnessed the worldwide battle against Communism. It took about 70 years for the grip of Communism to be broken and give millions of people the opportunity to hear the gospel and be freed from its cruel atheistic grasp. But today's battle is against a much stronger, more formidable foe. We're battling the spirit behind radical Islam. More than 1.6 billion people in this world are Muslim. In 1900, about one person out of eight was a Muslim. In 1945, it was one in seven; in 1985, it was one in six; in 2006, it was one in five. Today it is one out of four. Yet less than 2% of all missions giving is directed toward the Muslim world. This presents some real challenges for the Church.
We must ask ourselves, however, what is the best strategy to reach this part of the world? Is it to send more Americans or Westerners out as missionaries? Given the popularity of Americans in most Middle East countries, if it were even possible to enter legally and try to do missionary work, an American would begin with at least two strikes against him/or her. What are we going to do to reach those in countries like Iran or Saudi Arabia? For starters, we must face the fact that it is not even possible for Americans to get a visa to go there.
One strategy that has been tried over the past decade or more, with relatively little success, is for missionaries to go under the auspices of having a business. Some people are called to business and if that can give them access to foreign cultures, and if they hear the call to go, they should be encouraged to do so. But the garden-variety missionary who tries to enter a country "posing" as a business person just to gain entry will be detected very easily and early on by the locals as being a fraud, and will instantly lose all credibility.
The fact is that God is at work in the Muslim world today in ways that most Christians from the West are unaware of. Christian satellite TV programs, for instance, are being broadcast in Arabic (reaching the greater Middle East) and in Farsi (reaching Iran and Afghanistan), Urdu (reaching Pakistan), and Indonesian (reaching Indonesia, the country with the largest Muslim population in the world),  and are having an impact like nothing before in history in bringing Muslims to Christ.
In Iran there may now be as many as a million Christians. More people have come to Christ since the Islamic Revolution in 1979 than in all the 1300 previous years combined since Islam first came to that country. A house church movement is exploding in Iran, and the church continues to grow under indigenous leadership, in spite of intimidation and persecution.
These are examples of where the church in "closed countries" is rapidly growing and there is an open door for the gospel. If we, as Westerners want to participate in this harvest, how can we be most effective in doing so? We can partner with those indigenous ministries that are on the ground, reaching people in their own language, who know the culture, and who do have access to those in need of hearing the good news of Christ.
Going Forward: The Role for Americans in Today's Changing World
If we are serious about seeing the gospel reach all nations (all people groups); healthy, reproducible indigenous churches planted; and helping the poor and oppressed, especially in the most needy areas of the world, then adopting a strategy of identifying and partnering with effective indigenous ministries is the solution. Fifty years ago the concept of partnering with indigenous missions was virtually unknown to Western Christians who were interested in seeing the world reached for Christ. The traditional approach of sending foreigners as a missionaries overseas was the only paradigm. But times have changed.