Reaching Tribal People in Borneo
Name of Partnership: Reaching Tribal People on the Island of Borneo
Name of Ministry: Ministries for Asia-Pacific – Malaysia
Type of partnership: Evangelism/Church Planting
Country/Region: Malaysia/Southeast Asia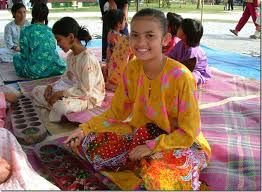 Project Overview: The twin states of Malaysia, Sabah and Sarawak, are on the island of Borneo, which they share with Indonesia and Brunei. It is separated from Peninsula Malaysia by the South China Sea. Most of the people in this part of Malaysia are tribal people and are open to Christian teaching. There is much less influence from Islam in this part of Malaysia, although this is changing with strong Islamisation of the area.
Ministries for Asia-Pacific (MAP) are sending in as many missionaries as possible before the doors are closed. They have teams of people living there and make a number of trips each year to support and encourage them. The work continues to grow, though they notice increasing opposition developing. The plan is to support missionaries in this area so some footholds can be established.  
Project Description: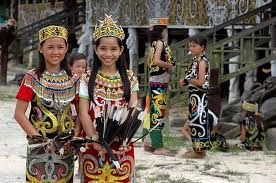 Ministries for Asia-Pacific (MAP) began on 1st December 1997 with the founding vision: To catalyze the church in Asia-Pacific to meet the challenges of extending God's kingdom in the Third Millennium. Their strategy is to send local people who have been equipped into rural villages and towns where the Good News has not yet reached.
The direct beneficiaries of this partnership are those who will receive a small monthly stipend to supplement their local income that will free them up and give them time to go minister to the tribal people. This is an Asian initiative involving ministers who understand local issues. It is a non-denominational work, focused in an area of real need and opportunity. There is some urgency to become involved with the rapid Islamization of these communities
 Leader Bio:

Ooi Chin Aik is the Founder and President of Ministries for Asia-Pacific (MAP), a fellowship of over 360 preaching and equipping evangelists for the Asia Pacific region and beyond. After graduating with a B.Sc. from the University of Malaya, he worked as a Process Engineer for several years before leaving for theological studies at Regent College, Canada, where he earned the Master of Christian Studies and the Master of Theological Studies. He was awarded the John Maxwell Baxter Prize in Preaching.
Chin Aik oversees an international ministry in evangelistic and expository preaching in churches, universities and Christian conferences, in Asia, Europe and America. He provides leadership for Rural Evangelists Adoption Program (REAP) in China, India, Bhutan, Nepal, Thailand, Myanmar, Cambodia, the Philippines, Indonesia, Malaysia, etc., and leads mission teams into the Asia‒Pacific countries for gospel advance and training.
Chin Aik was Scholar-in-Residence at Gordon-Conwell Theological Seminary, in the United States, and Visiting Scholar at Regent College, Vancouver, Canada. He did post-graduate studies in Islam with the International Institute for the Study of Islam and Christianity, London, United Kingdom, and Advanced Chinese Language Studies at Tsinghua University, Beijing, China.
He is the author of a number of books, is married to Lydia and serves in his local church as Associate Pastor in Evangelism and Missions.
Annual Budget: $17,600
This budget represents support for 20 evangelists at $880 per year each–10 Malaysia, 5 China, 5 Indonesia.
Sponsoring Organization: Bright Hope World