Micro-Enterprise Loan Program
Name of Partnership: Micro-enterprise Loan Program
Name of Ministry: Bright Hope World
Type of partnership: Helping the Poor
Country/Region: Sudan/Africa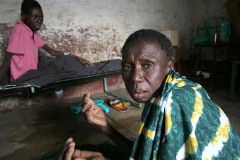 Project Overview: South Sudan is a country that has emerged from a traumatic civil unrest that has left 90% of the population in utter poverty. The majority of the South Sudan population lives in a pitiable situation of poverty. The majority live in rural areas while the urban poor depends on petty businesses. The introduction of a micro-loan program to the South Sudanese will be a great relief to boost the businesses of the self-employed. The majority of the population are involved in at least one kind of business for sustenance. This loan program will have a wide reaching effect starting with church members and then spreading wider to local communities, vulnerable widows, farmers and the needy in South Sudan. 
Description: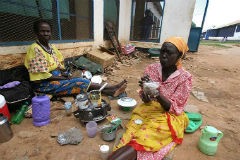 This loan program initially commenced in Juba, the capital of South Sudan, particularly helping those displaced from Khartoum who struggle with insufficient income from their small businesses.  There are a large number of displaced people in Juba, people who have lived through two decades of war and oppression and are living in extreme poverty. As the partnership develops, it will expand into other centers and to those who at the moment do not have the training or the capacity to take a loan or repay one. 
This project will focus on micro-loans that will lead to income generation, primarily in agriculture and food production. This program will largely be based around women as head of houses, but no one will be discriminated against. The greatest risk in this project, apart from ongoing instability, is finding people who will faithfully lead the projects and then repay their loans. There is little understanding of basic economics. They have suffered years of internal conflicts. Then came independence and the huge influx of NGO's with their handout mentality. Ongoing tribal conflict also continues to be a factor in keeping the place from developing any sense of normality. 
Vision And Annual Strategy:
To provide loans to the self-employed 
To enable the borrowers to boost their businesses and agricultural activities
To provide low interest loans to enable the beneficiaries to grow in their businesses
To provide loans to farmers for short term crops
Leader Bio: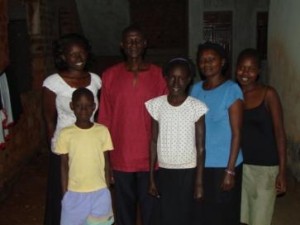 Thomas and Joyce Lubari have experience in running this type of program in Jinia, Uganda. In addition to leading a church in Jinja, Thomas makes frequent visits to South Sudan where he is involved in church development, loan programs and training leaders. They have a trustworthy person on the ground to oversee it. This program will largely be based around women as head of houses, but no one will be discriminated against. 
Thomas and Joyce are refugees from Sudan although have lived in Uganda for many years. Thomas has a background in agriculture and theology and is currently pastoring the church they planted in Jinja. Joyce is trained in accounting and currently works in the administration department of a Bible School. 
They have five children, although they are also responsible for many other children from Thomas and Joyce's extended families as a number of their siblings have died and they have been left with responsibility for the children.
Annual Budget: $6,600
Sponsoring Organization: Bright Hope World