One-Year for Jesus

Name of Partnership: One-Year for Jesus
Ministry Name: New Testament Church, Perm Russia
Type of project: Evangelism/Discipleship
Country/Region: Russia
Project Overview: This project will help send teams of Christians who have volunteered one year of their lives to take the gospel to every city, town and village in Russia.
Project Description:
Global Opportunities for Christ has been partnering with the New Testament Church (NTC) in Perm, Russia, for close two decades.  NTC is one of the most influential churches in the former Soviet Union both in vision, size and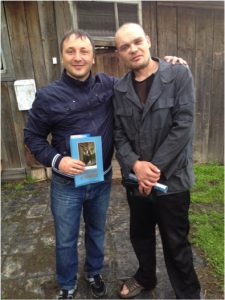 the number of churches it has planted. Their main congregation numbers approximately 4,000. At last count, they had planted a minimum of 420 churches in the Perm and surrounding regions.
Edward Grabovenko, senior pastor of NTC, is still there, but in 2009 was also selected to head the Russian Churches for Christians of Evangelical Faith (RCCEF)–formerly the Pentecostal Union. When he took that position, the number of churches under the RCCEF umbrella was 1,600. Today it is over 3,500, spanning 70 different regions.
Edward has always been an apostolic figure; a man of big vision. As he surveyed the work that needed to be done all over Russia, he determined that it was time to serve the less fortunate regions in the country and to aim at reaching the minority people groups living in the land. In order to accomplish that, he came up with the idea for the One-Year For Jesus Project—to send teams of people throughout Russia to reach every town, city and village. Many churches across Russia have joined in this vision and become partners. Since the beginning of the project in 2010 when they started with 11 teams of volunteers who were willing to commit one year of their lives to the gospel, they have:
Preached the Good News in 20,750 communities.
Distributed the Word of God to 9,220,000 people.
Seen 3 million people repent and pray the sinner's prayer unto salvation.
Sent 48 teams working in 35 regions of Russia.
Seen 1,340 new churches have been planted. Many churches across Russia have joined in this vision and become partners.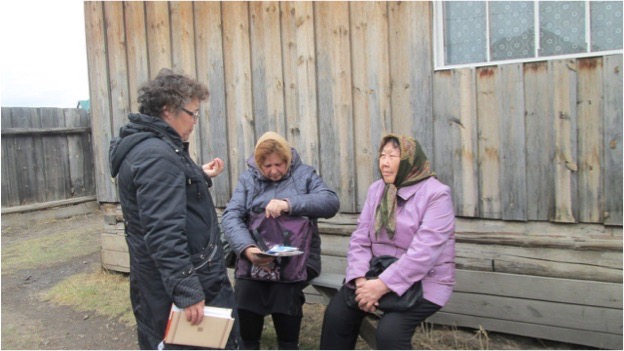 They do not start churches and support missionaries in all the remote villages that they visit. To do so, they would need thousands of missionaries. Many of the places they reach will be places where missionaries will not be able to settle down.
But they are working on a distance-learning Bible course that will be offered through the Internet and also by correspondence classes. This way they can help those who accept Christ in remote communities so that they can keep in touch with those in larger, regional churches and learn more about God and grow stronger in their faith.
All team members have to be recommended by the senior pastors of their churches. The churches where the teams are being formed have all had a positive experience in church planting. These are churches that can gather volunteers ready to dedicate one year of their life to the ministry.
Testimonies:
(Siberia) "Not far from the city of Novokuznetsk there are several Teleut villages. Teleuts are one of the small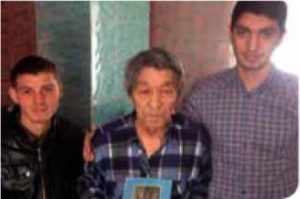 indigenous groups in Siberia, having lived here since ancient times. They number only around 3,000 people, living poor and challenging lives—especially in the cold, winter months. Many among them are unemployed and/or alcoholics. Their culture is strongly connected to Shamanism. During our first visit the people were very aggressive. One Teleut, who was drunk, hit one of our missionaries. Others tried to hit us with their car. But in another Teleut village we have a small church. So the next time we took some of our Teleut brothers with us. They showed us the way and helped us out in the conflicts with drunken villagers.
This time the villagers were friendly. Some of the people we met and talked with were shamans. When they heard the Good News, God touched their hearts and they repented! We witnessed the Word of God at work, people were hungry for it and gladly accepted Christian literature. About 35 people heard the gospel and nine of them repented. This really is the glory of God!"
Evgeny Gololobov Team of the Church On the Rock, Novokuznetsk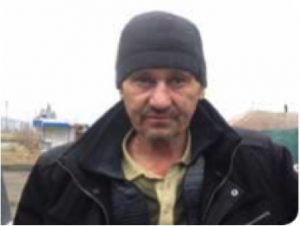 "In the town of Rodniki our team met Vladimir. He told us that his life was full of trouble and that he was overwhelmed, so he began to drink hard. We could tell by his look that the man was lost, devastated and hopeless.
He normally stayed in his home for several days at a time and didn't open his door to anyone. But on this day he did agree to talk with us. Vladimir heard about the One who loves him and is there to help. He "seized" the hope of salvation and agreed to go to a rehabilitation center. Now he is in the town of Sharypovo, going through a Christian rehabilitation program. Vladimir hopes and prays that his family will be saved because he realized that there is no happy life without Jesus."
Team of Krasnoyarsk Association of the Russian Church of Christians of Evangelical Faith
*****
$100 per month will provide a team member with meals, basic transportation and money for toiletries, enabling them to reach new communities.
An additional $300 per month will equip teams with musical instruments and sound equipment to hold crusades, cover emergency costs such as vehicle repairs, as well as provide for some means of transportation to surrounding communities where local church communities cannot assist.
Every day these One-Year for Jesus teams witness the greatest miracle of all–seeing people receive the grace of God and find salvation through Jesus Christ. It is an ambitious project, and may take 8-10 years, but today you can join in this vision and be a part of the legacy of bringing the Word of God to people all over Russia.

Leader Bio: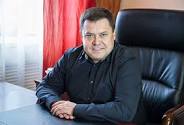 As Head Bishop of the Russian Church of Christians of Evangelical Faith, Edward Grabovenko is one of the most prominent evangelical leaders in the Church of Russia.
When he was 21, God called Edward, a native of Ukraine, to the unreached region of Perm in the Ural Mountains of Russia – a large area famous for its prisons and lack of Christian witness. After graduating from Bible school in 1991, Edward started the New Testament Church in the city of Perm. In the last twenty-five years, the church has grown to 4,000 people. They have started 450 daughter churches in the Perm region, as well as in the Muslim republics of Bashkortostan and Tatarstan, and in large cities like Moscow, St. Petersburg, Saratov, Ulyanovsk, and Chelyabinsk, among others. They also started a Bible School that has been ongoing for 25 years, and a missionary school to train church-planters and missionaries.
In 1997 Edward was ordained Bishop of Perm Region. In December 2009, Edward was elected to become the Head Bishop of the Russian Church of Christians of Evangelical Faith (Pentecostal Union).
Edward Grabovenko has a vision to reach every community in Russia with the gospel.
Project Budget: $48,000
Budget Detail: Support 40 new members of the One-Year for Jesus team at $100 per month. ($1,200 per year X 40=$48,000)
Sponsoring Organization:
Global Opportunities for Christ